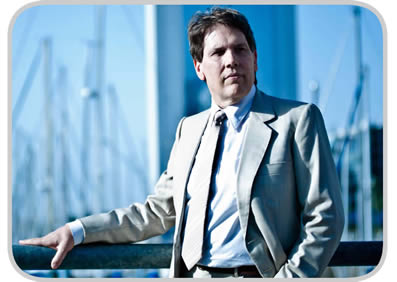 Maestro Ronaldo Rosa De Scalzo
Melodramma is an Italian term for opera.
The etymology of this word is: opera in which sentimental and pathetic aspects are expressed , with orchestral accompaniment. Both the English melodrama and the Italian melodramma represent a supposed Ancient Greek etymon of the form *μελοδραμα (melodrāma), from the extant roots μέλος (melos, "limb", "member", "song", "tune", "melody") and δρᾶμα (drāma, "deed", "theatrical act");
After 45 years of conducting Opera, and motivated by my experience as Artistic Director and Teacher at the School for Opera Singers of Teatro alla Scala in Milan (Italy), I decided to create an organization dedicated to promote Opera and the Lyric Theater, to produce high-level cultural activities and also provide vocal and technical training for young artists, similar to that in the Teatro alla Scala. Consequently, with a group of Opera loving enthusiasts, we founded "Melodramma".
The spirit that drives us
Singers must learn to recite when singing. The Italians call an operatic role: "recite".
This means that the singer should not be a mere sound emitter.
We´ll consider, for example, the items evaluated at Teatro alla Scala to qualify a singer:
Voice Quality
Extension
Musicality
Technique
Expression
Diction
Key qualities in the modern singer, especially since the advent of Giuseppe Verdi and artists such as Maria Callas and Giulietta Simionato.
In several seminars that I have given on this subject (with great results for major opera singers of the international scene, such as Giuseppe Giacomini, Kabainvaska Raina and others) i have emphasized that those who do not "recite" and only emit sound, do not develop the expression or scenic aspects that Opera demands. A theater without "singing actors"  is monotonous and also difficults the work of the true operatic Conductor, who must integrate all aspects of the play with the orchestra, who in turn comments and integrates with the singer's "recita".
The aim of "Melodramma" is to lead young artists to this total integration, to achieve the maximum expression of the italian melodrama: "chi dice bene canta bene" (who says well, sings well).
Young people should crown their studies with many "recite" (shows) in order to be forged in the finest operatic expression and engage with professional roles, and also celebrate cultural exchanges with Opera associations of Europe and worlwide.
Nowadays the modern artist's obligation is bigger edge, complex and difficult than in the past.
The development and expansion of recording technologies, music videos and the Internet, do not forgive flaws, forcing the singer to study opera roles in depth, choose proper repertoire, have an impeccable technique, etc..
All that was stated so far, evidence that singing is a result of the musical representation of the word, this being the mother of all musical arts.
I believe it's  imperative to train not only singers, but professional teams (whether singing teachers, composers, instrumentalists, music coaches, chorus and orchestra) and prepare them to work interdisciplinary.
MSc. Ronaldo De Rosa Scalzo
Maestro Concertatore and Conductor.
Master of vocal technique, repertoire and operatic style.